It's back to school! Don't forget to put your hood in your bag!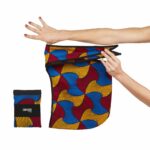 Full WAX Primaire Rain Hood
The Arty. A mix of red, blue, yellow and black with graphic prints featuring repeated patterns. With this waterproof wax contemporary model, dare to wear colours for an arty and self-assured style.
100% water-resistant treated cotton
Matching pouch
– Standard delivery with La Poste
(fixed price 4,50€ in France, 9€ in Europe, 15€ in the World).
– Express delivery with DHL
(a fixed price will be calculated according to your address and will be proposed to you, it is up to you to validate this Express option)
It's up to you to choose and select your shipping option!
Subscribe to our newsletter
Thank you!
diam id accumsan sit lectus non justo