ATTENTION : Summer break : deliveries suspended from July 30th to August 25th 2022! Have a nice vacation!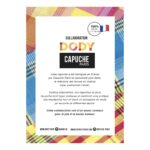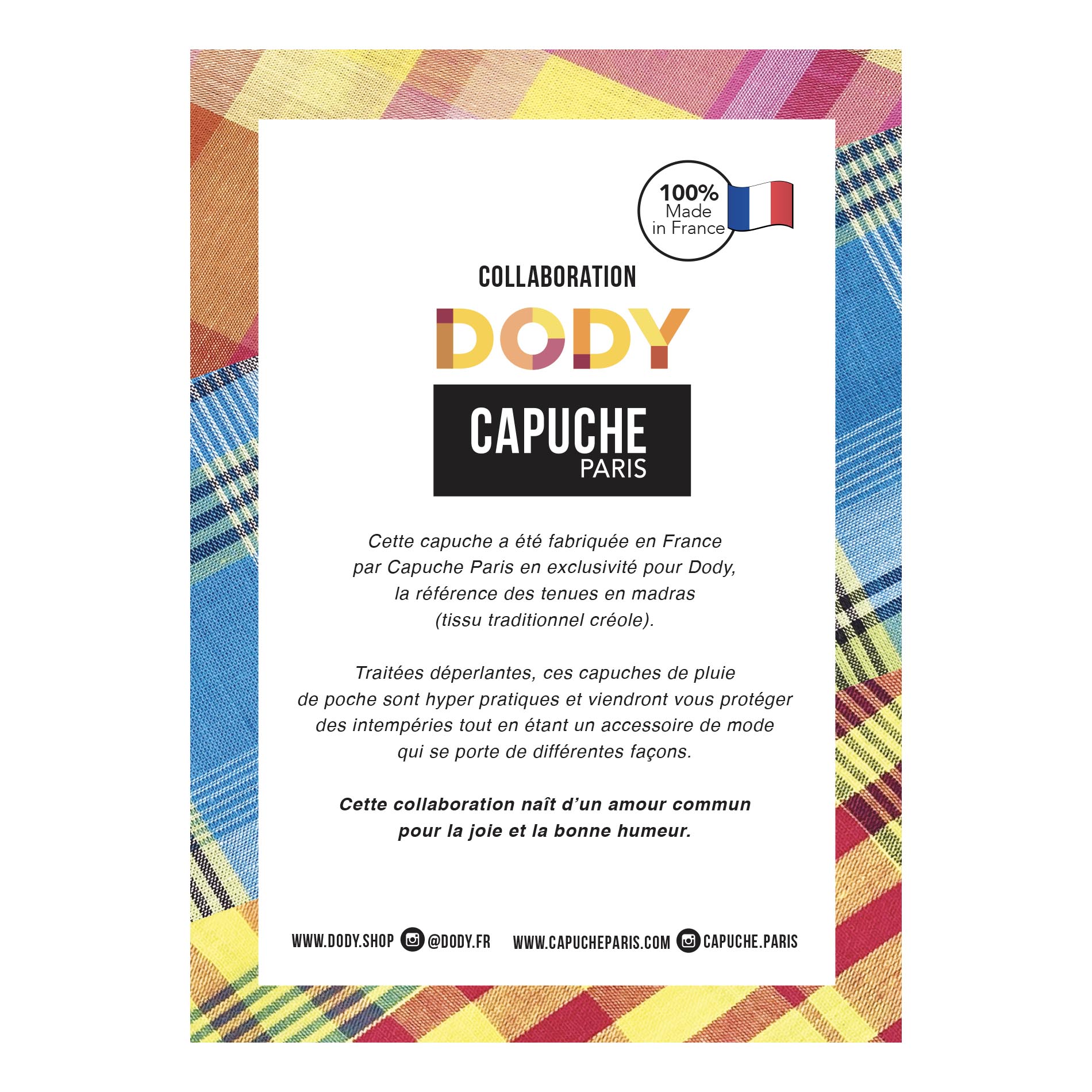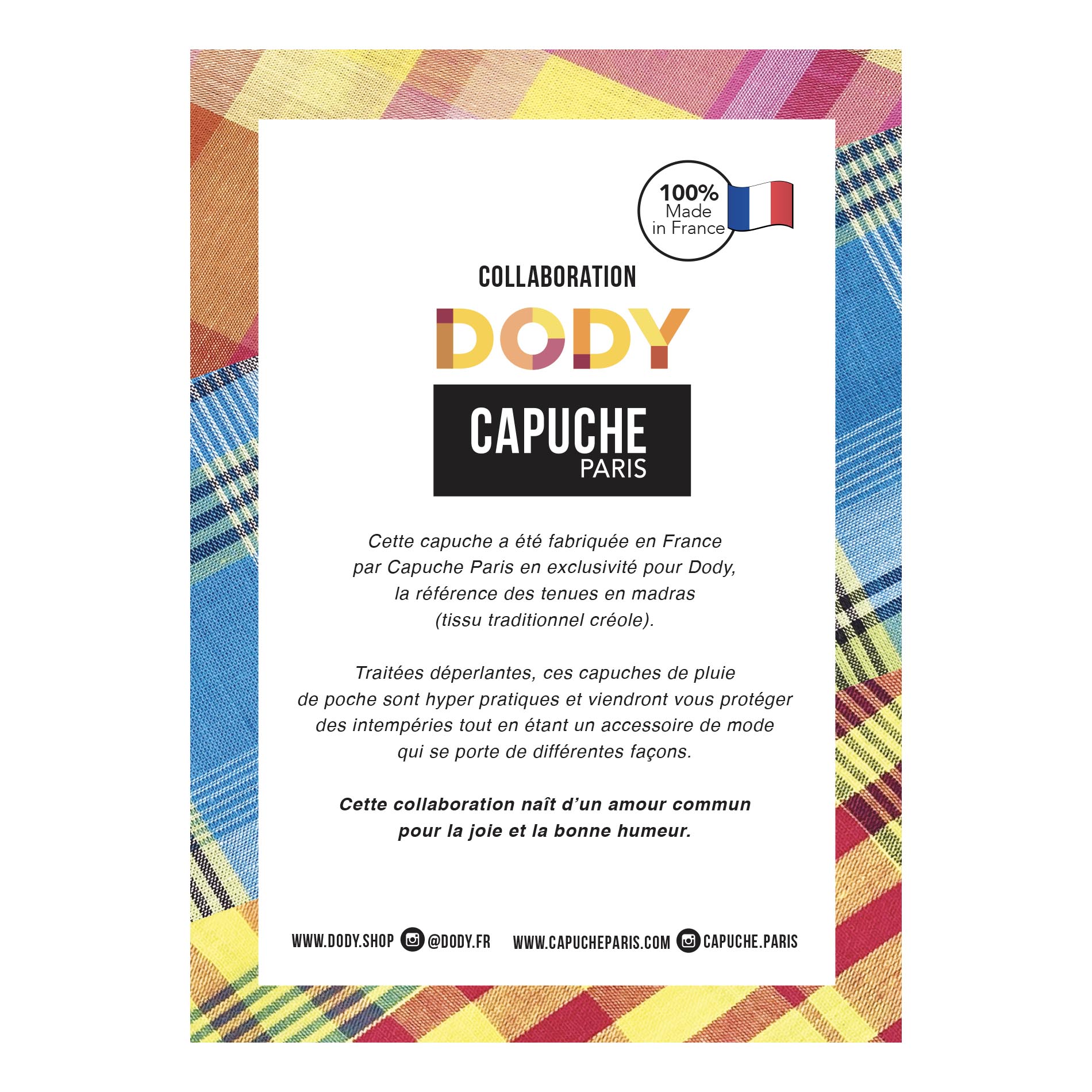 (Copie)
Sorry, this entry is only available in French.
Vous connaissez le madras, ce magnifique tissu traditionnel créole aux couleurs lumineuses et aux carreaux reconnaissables parmi tous!
Cette capuche a été fabriquée en France par Capuche Paris en exclusivité pour Dody, la référence des tenues en madras basée en Martinique.
Nous avons gardé quelques modèles en métropole pour vous faire plaisir, mais attention il n'y a que quelques pièces.
Traitées déperlantes, ces capuches de pluie de poche sont hyper pratiques et viendront vous protéger des intempéries tout en étant un accessoire de mode qui se porte de différentes façons.Note : nous préconisons un portée "pirate" pour ce modèle.
Cette collaboration naît d'un amour commun pour la joie et la bonne humeur !
– Standard delivery with La Poste
(fixed price 4,50€ in France, 9€ in Europe, 15€ in the World).
– Express delivery with DHL
(a fixed price will be calculated according to your address and will be proposed to you, it is up to you to validate this Express option)
It's up to you to choose and select your shipping option!
Subscribe to our newsletter
Thank you!
quis, at mi, nunc Donec elit.